Published on10/03/2017 5:57 am
Big data is powering business decisions across corporate boardrooms throughout the world. Every new product, feature or business these days is built on a foundation of big data-driven actionable insights.
Read More
Published on09/20/2017 10:37 am
Nowadays, everyone, from students to corporate executives and MNCs presence across continents needs to deal with massive amounts of data. Without proper analysis and understanding of data, both individual professionals and companies will not be able to utilize the data they deal with.
Read More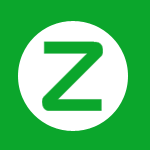 Business Intelligence Solution